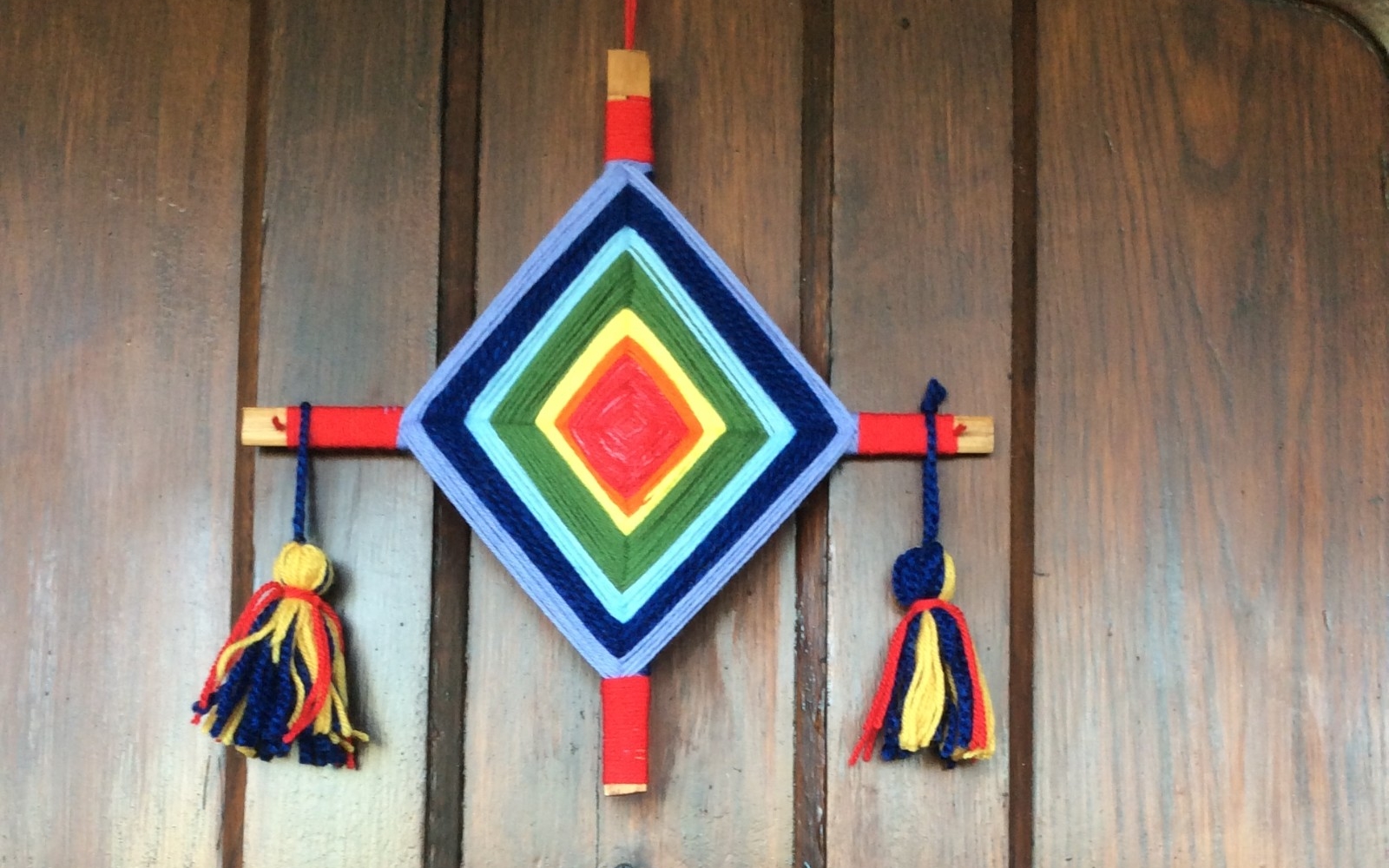 Pallant Arts Award Club 2019-20 | Final Exhibition
Welcome to our final exhibition
In October 2019, we began our Arts Award Club, a series of ten monthly workshops that guided children through their Arts Award qualification. When the Gallery closed in March 2020 due to the coronavirus pandemic, we quickly switched the physical workshops to digital ones.
Arts Award is a range of nationally-recognised unique qualifications that supports anyone aged up to 25 to grow as artists and art leaders. It inspires them to connect with and take part in the wider arts world through taking challenges in an art form – from fashion to digital art, pottery to poetry.
We're delighted now to be able to showcase the work that our Arts Award students have been working on – it's a privilege to have been part of their creative journey!
Pallant Arts Award Club was run Esther Heylen and Deirdre Carolin. If you would like to register your interest for any future Arts Award Clubs that we run, please contact Esther or Deirdre.
Moderators can download the Bronze Arts Award Evidencing Books here
Moderators can download the Explore Arts Award Evidencing Books here
Watch our final exhibition film.
Drawing on Nature - Creativity and Wellbeing
Family Art Workshop: Monoprinting
Identity: Portraiture and Masks
Family Art Workshop: Frottage and Gilbert White
Congratulations to everyone on their wonderful artworks. It's been great to see all the different forms of creativity from mask making to weaving and printing. Very proud of everyone – well done!
Simon Martin, Director, Pallant House Gallery
Hello Ali,
I loved your mask. What a great opportunity you have had to be part of this award. You have produced some very high quality pieces. Collage, printing, weaving and mask making to name a few.
Well done.
Mrs Horne (headteacher)
Hello Lucie Mae,
What a lovely project you have been involved in. So many different at activities and different methods and materials. I particularly loved your collage work and the Easter woven objects. Well done.
Mrs Horne (headteacher)
For Mia,
I love the work you have done in your project. I could tell which was your self portrait straight away. I hope your bag will be useful – very stylish. What a great opportunity to use so many different mediums.
Lucy Horne (headteacher)
Absolutely brilliant. So vibrant. Wonderful to see so many young people being creative and being encouraged to express themselves through art, especially during such tricky times. Lovely to see that the passion continued despite lockdown. Well done everybody who took part and thank you for sharing your amazing work.
Sarah Schaeffer SPH.
Well done everyone! You've created some beautiful work, enjoyed learning new techniques and I wish you the best of luck with your Arts Award qualifications.
Dani McTernan
What fantastic work by all those students – very proud of the SPH crew!
Mr Carter 
Fantastic. We absolutely loved being part of this amazing course. We were supported by the wonderful artists and teachers all along the way. As a parent too, it has given me a renewed love of being creative. Thank you so much.
For Kate,
You have been very fortunate to have been inspired and encouraged to explore so many different art techniques; to have had the opportunity to spend time in Pallant House Art Gallery and to have worked with others and more recently to have had constructive suggestions and help during this lockdown. All these experiences have resulted in the creation of some really imaginative pieces. Well done to all involved and thank you for sharing.
Patricia Senior (Kate's grandmother)
What amazing creativity from some of our wonderful students at SPH! This is excellent to see. Well done to all of those involved you should be really proud of yourselves!
Mr Lumbard
The variety of opportunities that have been offered to the children to experience art in its different forms is amazing. The commitment of the teachers and organisers to keep this Club going in spite of lockdown has been absolutely inspiring.
For Kate,
Congratulations on nurturing a clear and evident talent that you have with passion and care. Some of the work outlined in this exhibition is excellent and I hope you have enjoyed being a part of this award.
Most importantly…..Do Not Stop!
Mr Hopson
What amazing creativity from some of our wonderful students at SPH! This is excellent to see. Well done to all of those involved you should be really proud of yourselves!
Mr Lumbard
Hello Kate
Brilliant imaginative ideas which will develop even more in forthcoming years. Pallant House Gallery are a wonderful teaching medium and full of ideas and helped develop your natural talent
Grandma Sara
That's brilliant. Very pleased that we have been involved in this and so many thanks to Esther and Deidre for getting it done even with lockdown coming into play. Proud of what the students have achieved.
regards
Andrew Riley
The projects undertaken look really exciting and the finished pieces shown here reflect the children's enthusiastic input. I would love my own granddaughter to get involved in forthcoming projects.
Crystella Poupard (Artist)
Fantastic well done.
This exhibition is a fantastic display of the range of wonderful art the children produced. The course gave my daughter structure to her natural interest in 'art' and showed her different avenues to explore. Locating the arts award course at Pallant House was excellent and allowed the children to see successful artists work that then would inspire them. Thanks for all the hard work and support from Esther and Deirdre, especially during lockdown when things got even more complicated! We really appreciated the encouragement and guidance throughout the year.